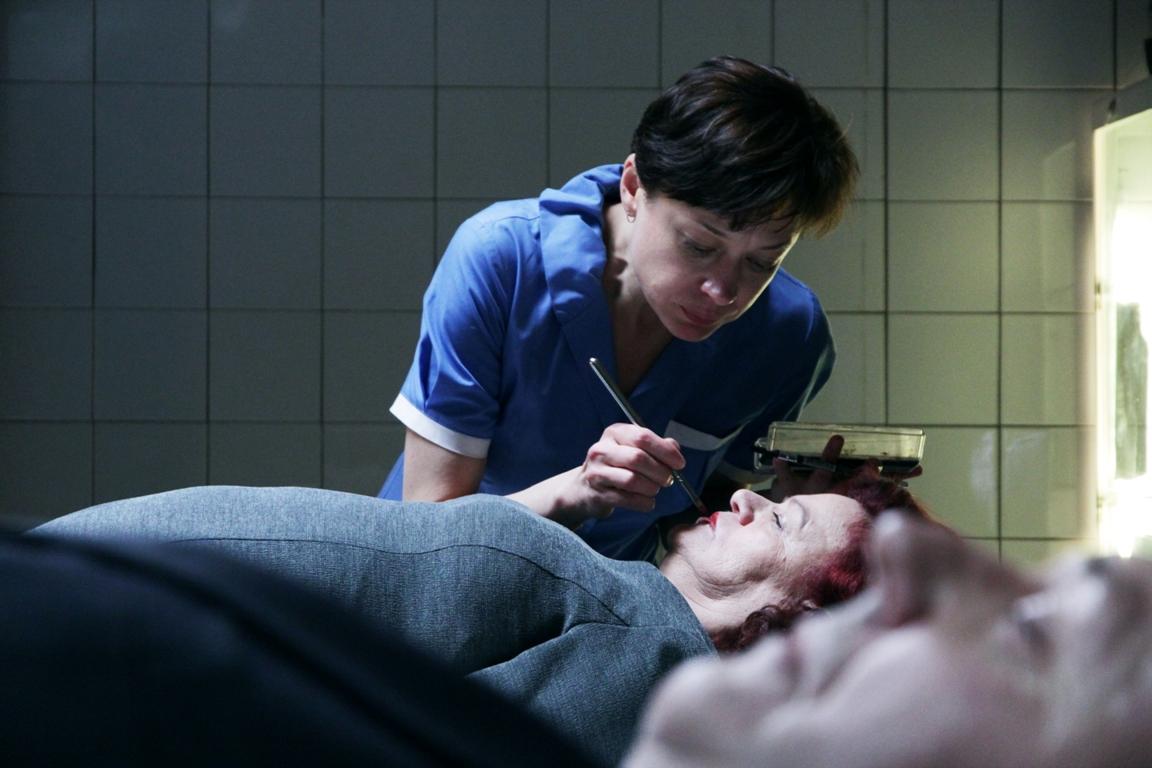 All My Dead
A comedy infused with chloroform and black humor, telling a story of a brief Christmas meeting of two lonely souls in the midst of a mortuary. The instant romantic spark is strong enough to make the hearts of all those who didn't make it through Christmas beat again. Yet each of them has different expectations – she wants love, he wants freedom. Where will all this lead?
Latvia
2014, 14 min

Director

:

Astra Zoldnere

Director of photography

:

Astrīda Konstante

Editor

:

Andris Grants

Screenplay

:

Harald Harzheim, Marta Bite

Music

:

Andris Indans

Cast

:

Daiga Kazocina, Ivars Krasts

Contacts

:

Ego Media

Art Director

:

Kate Krolle

Producer

:

Harald Harzheim, Marta Bite

Production

:

Ego Media
Astra Zoldnere
There are four films, signed by this young Latvian director. Astra Zoldnere has just got her master's degree at the Baltic Film and Media School and she is currently making he documentary debut.