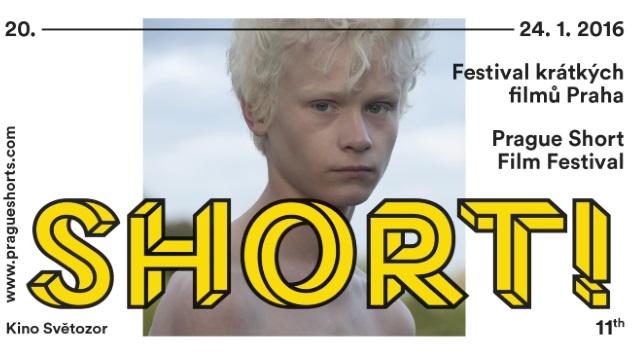 11th PRAGUE SHORT FILM FESTIVAL
The Prague Světozor Cinema hosted the 11th Prague Short Films festival from 20th to 24th January 2016, organized by the same team as the Karlovy Vary International Film Festival. In 14 sections the festival screened more than 100 of the best and most interesting short films from 36 countries of the world.
This year, the International Competition featured 15 films from 13 countries, including the Czech Republic. The five members of the International Jury awarded the Main Prize with the value of 2000 Euro and comprised of Jenny Suen (an independent American filmmaker), Patricia Drati (a Danish producer), Steve Gove (founder and director of Prague Fringe Festival), Daniel Vadocký (dramaturge) and Aleš Rumpel (head of the Mezipatra organization). The jury reached a decision do award the Main Prize to a film coproduced by Denmark and Finland called Listen. The Jury Special Mention was awarded to Jay and The Audience Award goes to People Are Strange by Julien Hallard.
Program
Grand Jury
The International Jury of 11th Prague Short Films Festival will assess live action films up to 30 minutes of length produced after 1st January 2014 and will award the Grand Prix for the best film of the festival, which comes with financial reward of 2 000 EUR, and two Special Mentions.
This year, the jury members are