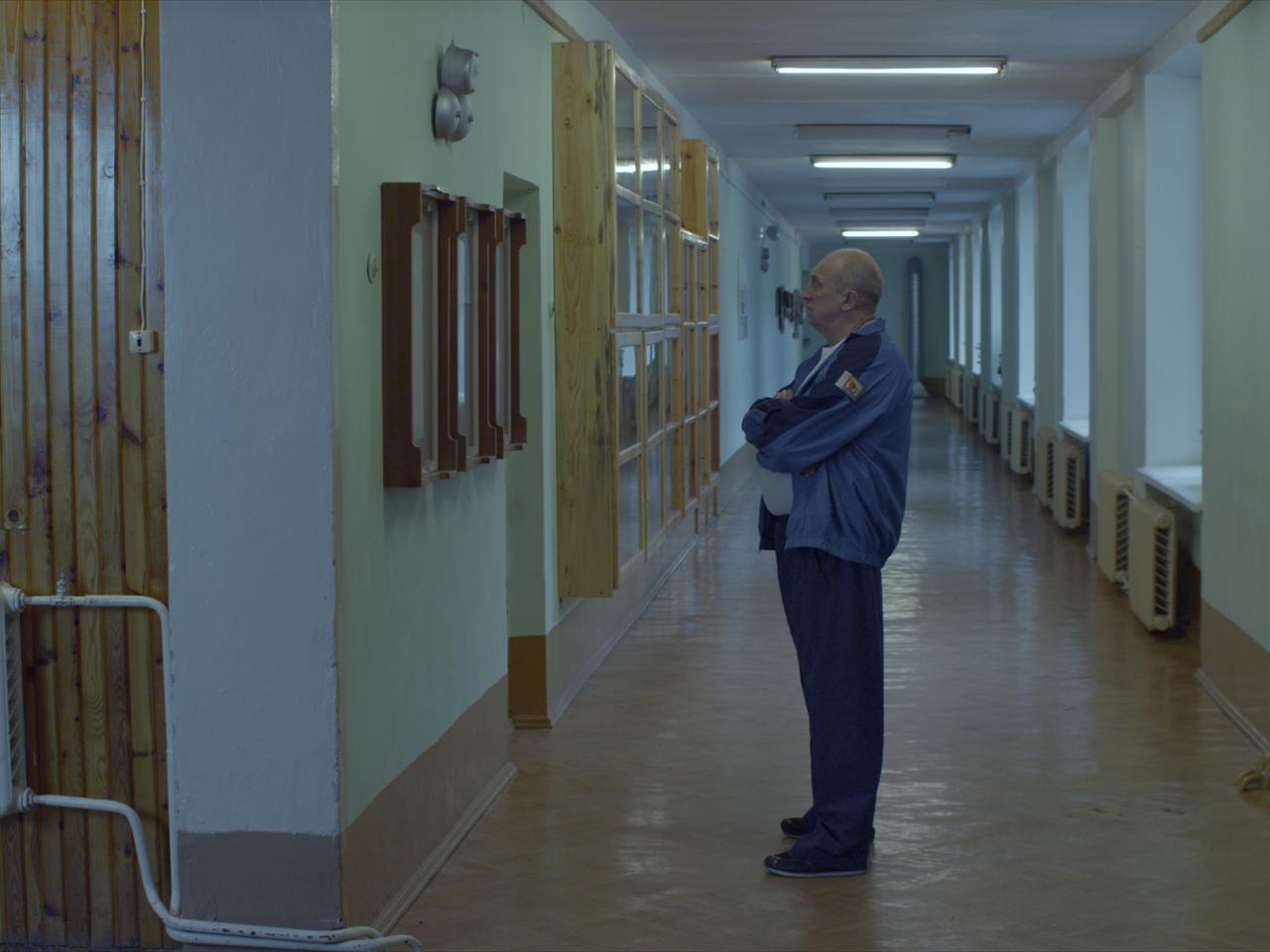 The Noisemaker
A small village primary school is expecting an official visit from the ministry, bringing a new bell to the school. Yet the bell is not the only thing missing in the school. There are not enough children in the village to meet the official quota. Two empty slots in a spreadsheet present a real threat – the school may lose state money or even be closed. The school principal, obsessed by the prospect of a bright future, is willing to try anything to prevent the delegation from finding out how many pupils there are. What if there is actually no future for the school and everybody is just postponing the inevitable?
Lithuania, Sweden
2014, 15 min

Director

:

Karolis Kaupinis

Director of photography

:

Narvydas Naujalis

Editor

:

Ieva Veiverytė

Screenplay

:

Karolis Kaupinis

Cast

:

Valentinas Masalskis, Šarūnas Puidokas

Contacts

:

Čiobreliai

Art Director

:

Aurimas Akšys

Coproduction

:

East of The West Cinema

Producer

:

Marija Razgutė

Production

:

Čiobreliai
Karolis Kaupinis
Karolis Kaupinis was born in Lithuania. He graduated the university in Vilnius in 2012, majoring in international studies and political science. Even then he already had a story for his debut, intended to satirically reflect the real issue of the numbers of people in Lithuania growing smaller. The Noisemaker was awarded at the 2Annas film festival in Lithuania in 2015 (Best short film) and in the same year it was featured in Locarno International Film Festival competition section.