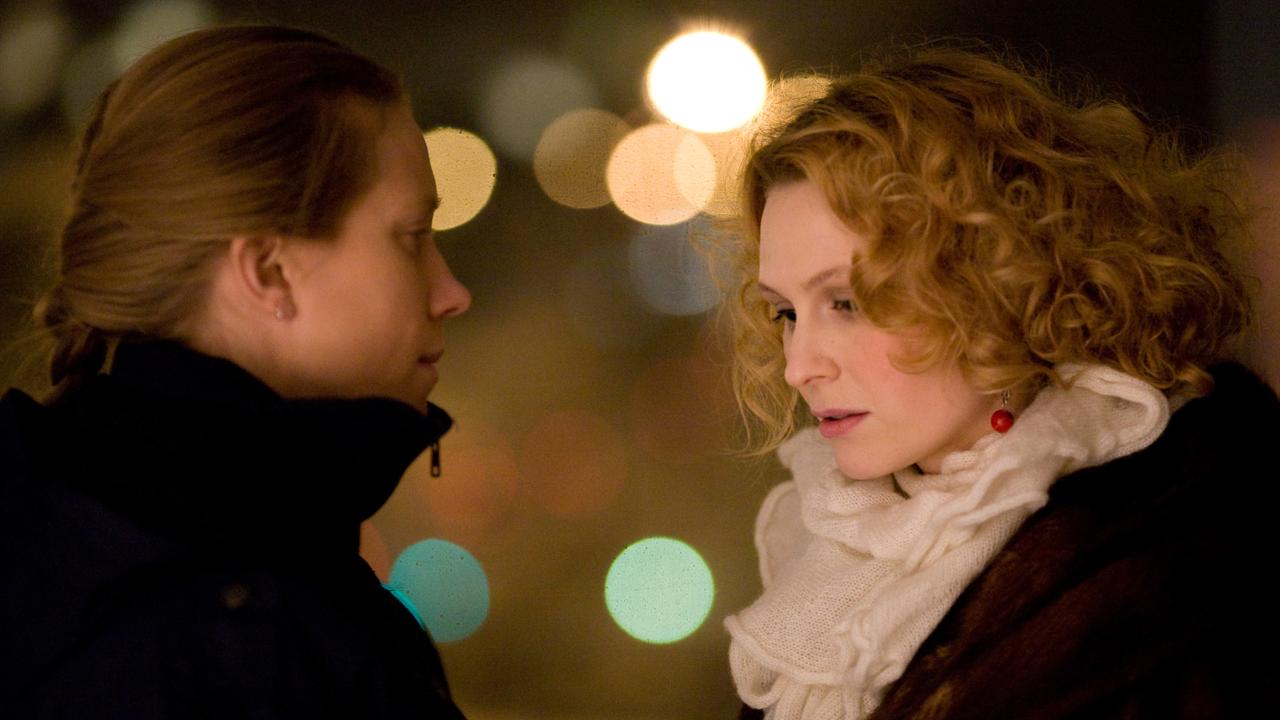 Shift
When Miina, obviously a well-off young lady, is caught shoplifting, Mara, a tough policewoman, decides to teach her a lesson. Even the tears of fragile Miina cannot change the strict mind of Mara who gives Miina the highest possible fine. Neither of them knows this is not the last time their paths cross. The two women, as different as can possibly be, share a painful secret they have to face day in and day out within the four walls of their homes. This sharp probe into the world of psychological violence has already gathered 14 awards and was featured at more than 50 festivals around the world, including Clermont Ferrand, Montreal, Shanghai, Uppsala or Rome.

Estonia
2010, 15 min

Director

:

Anu Aun

Director of photography

:

Mart Taniel

Editor

:

Margo Siimon

Screenplay

:

Anu Aun

Music

:

Erki Pärnoja, Angelina Lundh

Cast

:

Mari Abel, Katariina Lauk, Mait Malmsten

Art Director

:

Jaagup Roomet

Producer

:

Margo Siimon, Laura Talvet, Anu Aun

Production

:

Luxfilm
Anu Aun
Anu Aun is a very prolific director and at the age of 32 has already made more than 11 films, all produced by Luxfilm, a company she co-founded. She has made both documentary and fiction films, and she also creates advertising videos. Right now she is working on her feature live action debut, Polar Boy.