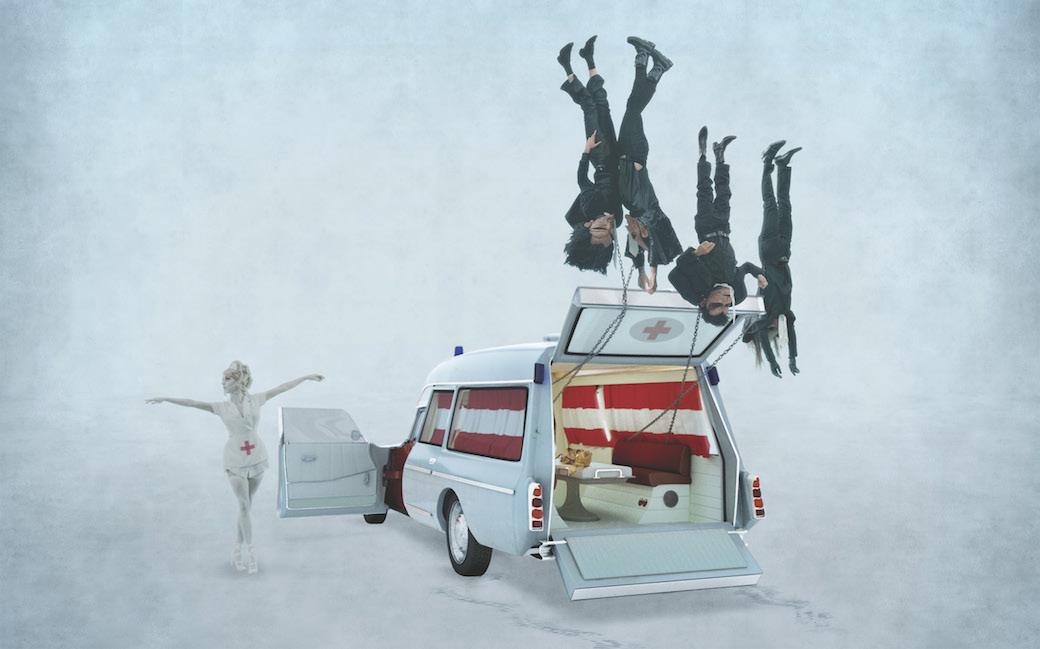 Splintertime
"Zip up and let's dance to the sound of breaking glass." A band of sleepy spirits in an ambulance driven by a more than eerie nurse. The third of a series of films within Thee Wreckers music project of one of the most extravagant contemporary animators, Rosto.
Netherlands
2015, 11 min

Director

:

Rosto

Director of photography

:

Stephan Schmidt

Editor

:

Rosto, Nicolas Schmerkin

Music

:

Thee Wreckers
Rosto
Rosto (the Netherlands) is known for music videos and original short films. His film The Rise and Fall of the Legendary Anflobilly Feverson (2001) premiered at the Rotterdam film festival and was subsequently screened at many other festivals. His following project Jona/Tomberry (2005) won among other a prize at the Cannes film festival. Since 1992, Rosto has been working on the "Mind My Gap" project that started as an internet based comics later sprouting into print, music videos and short films. Splintertime (2014) is the third of envisaged four films dedicated to his music project Thee Wreckers, together with the previous tow No Place Like Home (2010) and Lonely Bones (2012).