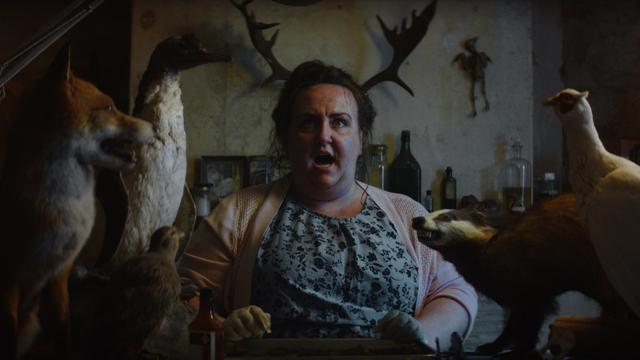 Stuffed
A dark musical love story about a taxidermist searching for a human to stuff, and the man she finds on the internet willing to give up everything for the chance of eternal love.

United Kingdom
2021, 19 min

Director

:

Theo Rhys

Director of photography

:

Piers McGrail

Editor

:

Edward Cheesman

Screenplay

:

Theo Rhys and Joss Holden-Rea

Music

:

Joss Holden-Rea

Cast

:

Anthony Young, Alison Fitzjohn

Art Director

:

Liz El-kadhi

Producer

:

Theo Rhys, Freddie Barras

Production

:

Agile Films
Theo Rhys
Theo Rhys is a London-based director. He makes shorts, music videos, and documentaries, usually focused on uncelebrated and misunderstood people and their peculiar desires. His work for brands includes commercials for Mercedes, Three Mobile, Melody VR, and River Island. He is currently in post-production on a feature-length documentary, White Lion, which discusses the difference between cultural appreciation and appropriation as it follows a white British dancehall artist as he tries to find credibility and success in a primarily Black music scene.