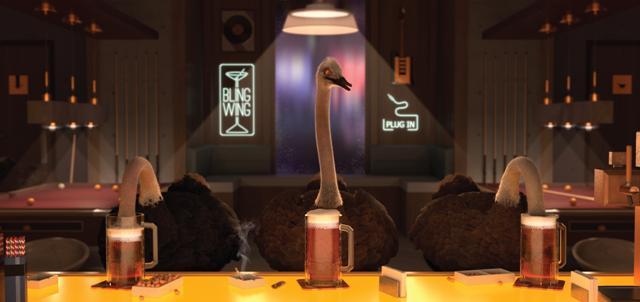 The Ostrich Politic
Ostriches carry on their daily activities burying their heads, believing it's an instinctive behavior. One day, however, a study by phylogeneticist Dr. Kays proves otherwise.
France
2018, 6 min

Director

:

Mohamad Houhou

Director of photography

:

Mohamad Houhou

Editor

:

Mohamad Houhou

Screenplay

:

Mohamad Houhou

Music

:

Amandine Rorillard, Anna Cordonnier

Cast

:

Fabrice Ziolkowski, Yujia Wang, Fanny Hagdahl, Sean Lewis, Valentine ZHANG

Producer

:

Moira Marguin

Production

:

GOBELINS, l'école de l'image
Mohamad Houhou
Mohamad Houhou is a Lebanese filmmaker and a recent graduate of Gobelins, L'École de L'Image in Paris, where he earned an MA in Character Animation and Animated Film-Making.