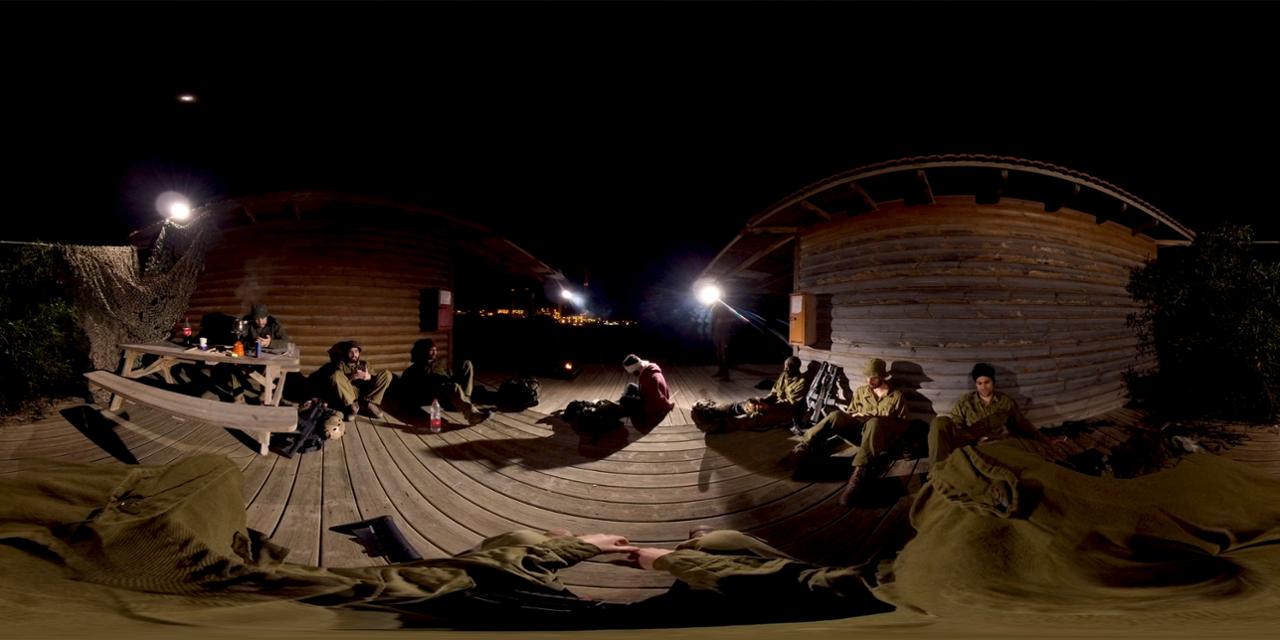 Battle Hymn
Every night, hundreds of IDF soldiers go on dozens of arrest missions in Palestinian villages in the West Bank. The film Battle Hymn gives its viewers a one-time peak into this "routine" yet fundamental IDF experience, where manliness and shame, strength and weakness, lowliness and power, combine.

Israel
2019, 12 min

Director

:

Yair Agmon

Director of photography

:

Barak Brinker

Editor

:

Barak Brinker

Screenplay

:

Yair Agmon

Cast

:

Matan Gez, Roy Alon, Itamar Eliyahu, Tomer Machloof

Producer

:

Tal Becher

Production

:

Yalla Films
Yair Agmon
Yair Agmon is a writer, filmmaker, film professor, and columnist from Israel. He is a graduate of the Sam Spiegel Film School and has published five books. His short films have been screened at numerous festivals and been nominated for the Israeli Academy Award. His first feature-length documentary, Rachel Agmon (2017), was screened in official competition at the Jerusalem Film Festival. Battle Hymn (2019) is his first VR project.