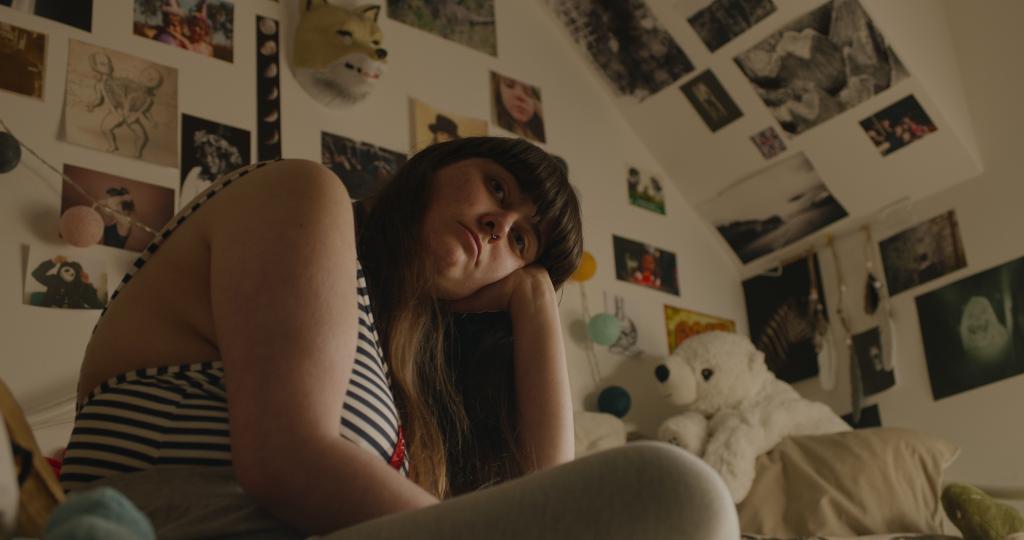 Tigre
Sabine and Natacha are 22. They live "here" in the sticks, next door to each other. One day, Natacha has an opportunity: to leave "here" and go "over there," thus abandoning Sabine. This act of treason will prove fatal.

France
2018, 21 min

Director

:

Delphine Deloget

Director of photography

:

Augustin Barbaroux

Editor

:

Nathan Delannoy, Delphine Deloget

Screenplay

:

Delphine Deloget, Anne-Claire Jaulin, Stéphane Correa

Music

:

Christophe Rodomisto

Cast

:

Ambre Grouwels, Liv Henneguie, Igor Kovalsky, Léo Prunier

Art Director

:

Jean-Philippe Rouxel

Producer

:

Caroline Nataf

Production

:

Unité de Production
Delphine Deloget
Delphine Deloget is a French director. Her documentaries have been shown at festival and received awards in France and abroad (2015 Albert Londres Prize; Cannes Film Festival – ACID; International Film Festival Nyon / Visions du Réel – Prix Regard Neuf; Pesaro Film Festival – Best Documentary Award; PriMed Film Festival – Grand Prix; New York Film Festival – Best Documentary Award). Her first short movie, Le père Noël et le cowboy​ (2012), was awarded by the Beaumarchais Foundation and received the Quality Prize from the CNC. Delphine is currently working on her first feature film, Rodeo.