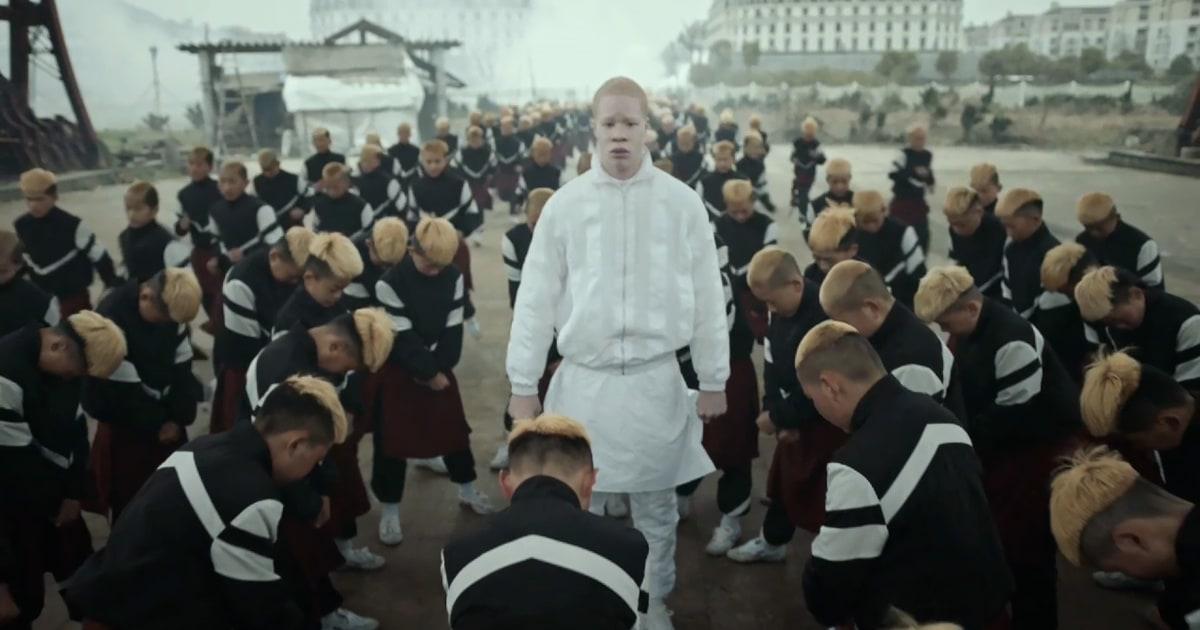 Jamie XX: Gosh
A hallucinogenic trip through a culture mix, architecture, style, music and spirituality. The video was made with no special effects with the help of 400 extras in the Chinese city of Tianducheng featuring an Eiffel Tower replica.

France
2016, 6 min

Director

:

Romain Gavras

Director of photography

:

Mattias Rudh

Music

:

Jamie XX

Cast

:

Hassan Kone

Contacts

:

François Larpin
Romain Gavras
Romain Gavras began filmmaking at a young age directing shorts, later creating a team of filmmakers called 'Kourtrajmé', detailing the hip-hop scene in Paris. Gavras' controversial promo for Justice's track 'Stress' broke records on YouTube. The film he created for MIA's track 'Born Free' caused further controversy, sparking the first political debate of its kind on Internet. His debut feature film 'Our Day Will Come' (2010) is a drama starring Vincent Cassel, centered around a young man hoping to establish a nation for redheads. Since moving into commercials, he has worked on a number of luxury brands such as YSL. In 2011 he directed Adidas 'All in' global campaign and won the next year a host of awards at the UK MVAs including Best Director, Video of the Year and Best Pop Video. His 'Bad Girls' video for M.I.A. is an epic Middle-Eastern adventure featuring Beamers driving on end and boy racers in keffiyahs. He also steered the video clip 'No Church In The Wild' for the artists Jay-Z and Kanye West. In April 2013 he released an epic ad for Samsung entitled 'Charge', featuring a stampede of cheerleaders, police cars, American footballers, Maori Warriors, dinosaurs and ancient aristocracy. In 2013 he has shot Robert Pattinson, the new face of Dior Homme fragrance, in a show-stopping black and white lm. In his last film for Louis Vuitton, 'l'Invitation au Voyage', he has directed David Bowie and Arizona Muse. He's currently working on his second feature film.