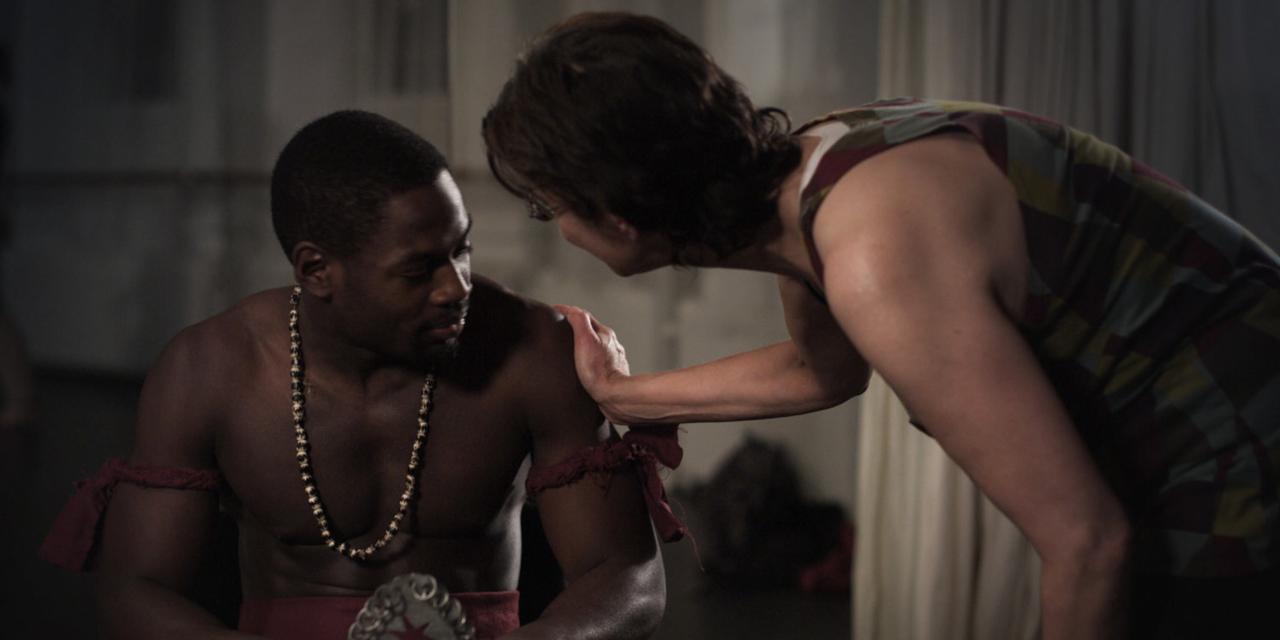 Afro
For tonight's course in African dance they have invited two "real Africans" to play the drums in "traditional" clothing. This will be the beginning of a rancorous debate with unexpected twists. Insightful and very funny at the politically correct ports under fire from several quarters.
Sweden
2012, 13 min

Director

:

Ninja Thyberg

Director of photography

:

Annika Busch

Editor

:

Patrik Forsell

Screenplay

:

Ninja Thyberg

Cast

:

David Nzinga, Adam Lundgren, Alexandra Drotz Ruhn
Ninja Thyberg
Ninja Thyberg was born 1984 in Gothenburg, Sweden, but lives in Stockholm since 2012. Besides film studies, Ninja has pre- viously studied sociology, film science and gender studies. Ninja has a BA in film directing from the Stockholm Academy of Dramatic Arts, where she directed Girls & Boys. Right now she is development of her first feature film at the company Plattform, on the same topic as Pleasure, who won the Canal Plus Award in Cannes, Semaine de la Critique 2013.